We're All About Smiles!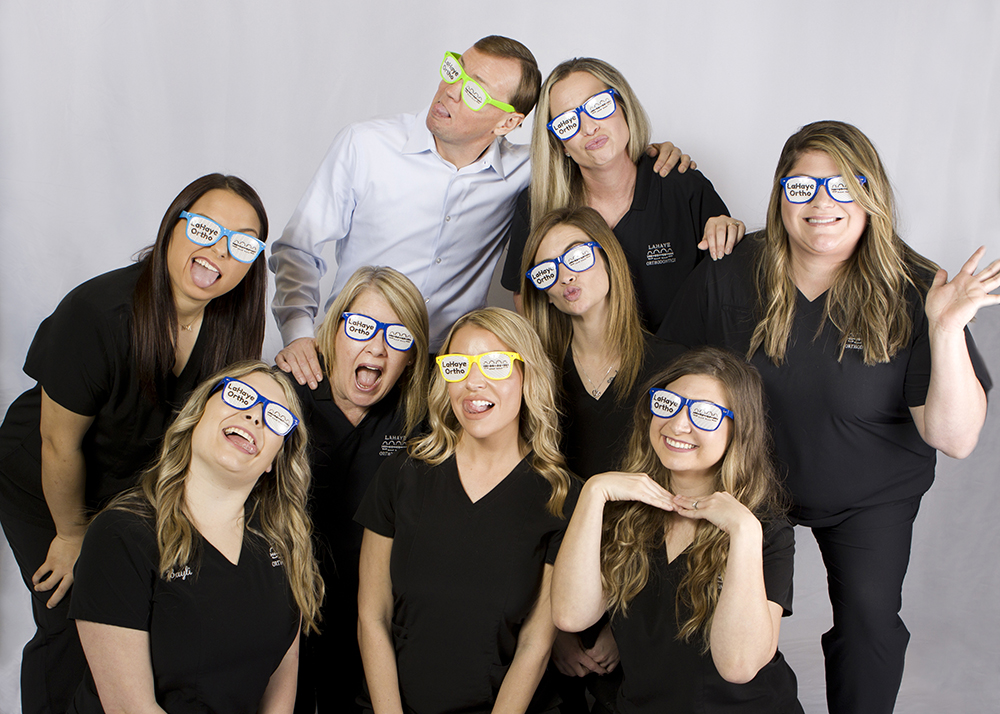 Founded in 1973 by Dr. Philip W. LaHaye, Jr., LaHaye Orthodontics has created generations of exceptionally beautiful and healthy smiles for the Thibodaux and Houma communities.
We are now celebrating 50 years of service, with Dr. Mark B. LaHaye, the son of Dr. Phil LaHaye, carrying on his father's legacy of clinical excellence and unparalleled customer service.
Dr. LaHaye and our team members are passionate about serving each patient's individual needs. We want you to achieve lasting oral health, optimal function, and a confidence-filled smile that improves your self-esteem — and to enjoy every step of your orthodontic journey!
Why Choose LaHaye Orthodontics?
We believe changing your life by changing your smile is a process you should enjoy! That's why we offer a fun, laughter-filled orthodontic office where you will always be greeted by name and welcomed as one of the family. While we are quite serious about providing high-quality orthodontics, we are just as passionate about getting to know our patients and their families. We love creating amazing smiles for our friends!
We take time to learn what you want and understand your unique concerns. Following your initial complimentary exam Dr. LaHaye will design your individual treatment plan to address all your clinical and personal needs. We will review the plan with you, explain what's involved, what you'll need to do, why Dr. LaHaye thinks it's the right approach for your situation — and we'll talk about all the options, too. By the end of the consultation, you will have the information you need to make a knowledgeable decision about your future smile!
We're all digital! NO MORE GOOPY IMPRESSIONS! With our iTero® Element™ 3D digital scanner, advanced treatment planning software, and in-house 3D printing capabilities, we can create a highly detailed treatment plan and appliances to give you the smile you want—fast!
We are patient-centered in all we do, work with you to find flexible payment options that fit with your budget, and do our best to accommodate your schedule and availability. Dr. LaHaye and our team want to make it easy for you to get the care you need, without stress and fuss, so you're soon the owner of a smile you love!
Schedule a Complimentary Consultation
Making the decision to seek orthodontic care is deciding to invest your time, energy, and money to make a lasting, positive change in your oral health and smile.
At LaHaye Orthodontics, we believe you should have a thorough understanding of the treatment process, options, and the commitment you're making. That's why we offer complimentary orthodontic consultations: no pressure, we promise; just honest answers to your questions and a clear path to a beautiful new smile!
We look forward to talking with you about your smile dreams and how LaHaye Orthodontics can make those dreams a reality! Please contact our Thibodaux or Houma, LA orthodontic office to learn more and schedule your consultation today!